Malpractice Insurance – It might be disheartening to learn that you're being sued for negligence as a nurse devoted to their patients' care. This nightmare may befall any health care worker, not just physicians, so it's critical to be well prepared if you're part of the industry. Nurse malpractice insurance provides protection whenever it's required.
Most health care practitioners agree that they need to obtain malpractice insurance. This would protect them against patients who claim that they've been harmed due to the carelessness or purposefully bad treatment choices of a professional. With individual professional malpractice insurance, you have a company on your side that's constantly looking out for your best interests.
Your insurance is usually paid for by the health care establishment you're employed at, which has already chosen the insurer and negotiated the policy details. The employer's insurance is meant to safeguard the corporation and its interests first and foremost. You're in second, third, or fourth place. But your career is too important for you to simply entrust it to your employer, their lawyers, and the company that insures your employer should you get into any sort of trouble. That's why it's advisable for you to have your own policy.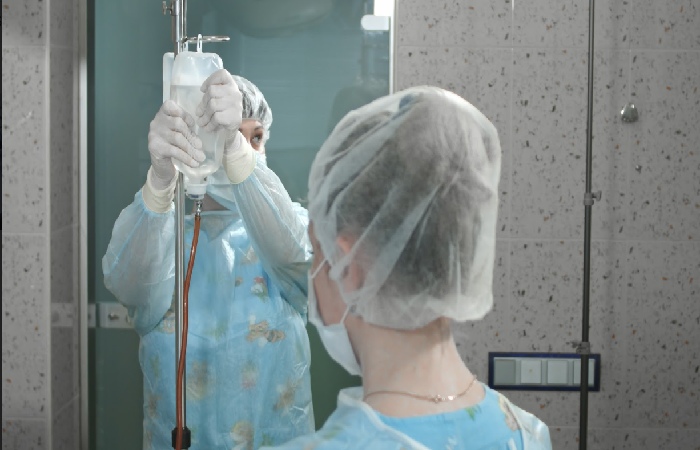 To help you out, here's a guide to vetting malpractice insurance companies:
Gather Data
While you're still a student, it's a good idea to start shopping for malpractice insurance. Nursing students may be eligible for affordable insurance premiums, which may save you money after you begin working full-time. As new nurses acclimate to their new work environment, they're more prone to making errors; therefore, you must have enough coverage from the very beginning.
You may ask for malpractice insurance advice from some senior employees. They may be able to provide you with a wealth of knowledge about the types of coverage you want and share their personal experiences with some insurers. Any suggestions should be discussed with your staff adviser.
Even if you're able to gather a lot of suggestions, it's still necessary to do your homework and do some research to get the best malpractice insurance for your circumstances. Go online to examine each organization that provides the policy for nurses. Always read customer reviews and check the Better Business Bureau's listing for each firm to see if any complaints have been lodged against them. Also, it's essential to remember that the lowest price isn't necessarily the best choice.
Investigate
There'll be a lot of legal jargon in your malpractice insurance policy, which might be confusing. You must carefully read the policy before signing on the dotted line. Make a list of questions to ask your broker in order to receive the answers you need to comprehend the document completely.
When determining which professional liability policy to acquire, you should inquire about the degree of coverage for your license. Some professional liability insurers also cover for instances such as claims for malpractice toward patients recovering from surgery.
Other firms restrict coverage to behaviours that might result in a nurse's license being suspended or revoked. When it comes to disciplinary defence and licensure defence, the nurse should always secure the best coverage possible.
Inquire whether you'll be able to choose your lawyer. Many insurance companies have agreements with certain law firms to offer discounted legal services. You may be required to hire one of the insurance company's contractual lawyers or even one of their in-house attorneys. Given the lack of nursing law and malpractice attorneys, the nurse should acquire coverage from a company to have easy access to a lawyer.
The coverage for licensure defence is the most crucial reason to carry professional liability insurance. A nurse doesn't want to risk losing their nursing license because they failed to defend themselves against a licensing inquiry or did not have the finances to do so. Because licensing complaints outnumber nursing malpractice cases each year, a practising nurse is substantially more likely to seek legal assistance during a licensing complaint investigation.
Request A Quote
Nurses' liability insurance premiums differ. It's because every company is distinct and has varying requirements. Professional liability insurance for nurses may range from USD$300 to USD$1,500 per year. A variety of factors determines insurance prices. These may include the following:
Location
Years of experience
History of claims
Getting a quotation is the best method to determine how much liability insurance for nurses will cost you. After that, it's time to apply for your ideal insurance coverage once you've reviewed the plans and rates available to you.
Most insurance companies have an online application, which is the most convenient method to sign up for coverage. They may also provide online assistance for questions. You can expect your coverage to be approved within a week of submitting your application if it's successful.
The Takeaway
The health and well-being of patients are dependent on the abilities and dedication of the health care professionals attending to them, including nurses. Whenever a malpractice complaint is brought to a nurse, it's a terrible situation for everyone involved. The information in this article will help you screen malpractice insurance firms for nurses so you can get access to the adequate protection you need throughout your career.