3 Differences Between An Orthodontist And A Dentist – There are many different kinds of professionals who work in the dental field. These professionally trained health care professionals are committed to meeting patients' oral healthcare needs while also promoting overall health and well-being.
In the field of dentistry, orthodontists and dentists are both important. They both strive to maintain their patients' mouths healthy and clean, but their roles and responsibilities differ. Whether you're considering a career in dentistry or just wondering which of the two specialists may best help you with your current dental issue, this article will help you discover the primary differences between a dentist and an orthodontist.
What Is An Orthodontist?
Does your jaw make a clicking sound when you chew? Or do you feel throbbing pain whenever you're breathing? If so, you might need to see an orthodontist.
Orthodontists are dental professionals that fix and care for patients' teeth and jaw alignments. They will work alongside patients to rectify misalignment of teeth, overbites or underbites, excessive tooth gaps, and tooth crowding. There are several causes of misaligned teeth and jaw. In most cases, they are caused by irregular growth of certain teeth or jawbones. This problem may negatively affect one's ability to eat and speak properly and may also affect one's self-esteem.
Orthodontic clinics, such as Alta Smiles Orthodontics and others, are known to prescribe braces and other dental alignment treatment regimens to assist patients in improving the appearance of their jaw and teeth.
An orthodontist can also make an Invisalign Go, a clear aligner that fixes crooked teeth to give you a better smile. These clear aligners will gradually and gently straighten your teeth to give you a smile you can be proud to wear.
While orthodontists seek to improve a patient's visual appearance, they prioritize the treatment of jaw and tooth misalignment since severe cases of misalignment can cause pain, discomfort, and other health complications.
What Is A Dentist?
Dentists are dental health practitioners that assist patients in maintaining their overall oral health. Dentists can help with common dental health issues such as cavities, gum disease, and tooth decay.
Also, dentists may collaborate with other health professionals to ensure patients get holistic oral care. For example, they may refer you to an orthodontist if they notice your jaws are misaligned. Typically, dentists educate their patients about basic oral care. And aside from teeth cleaning and extraction, dentists can provide patients with false teeth or dentures.
A dentist's role in keeping your oral health in check is crucial. It would be best that you have a great relationship with your dentist from the beginning. When they know the history of your teeth, they can make the soundest recommendation that you will be comfortable with.
Main Differences Between An Orthodontist And A Dentist
From the discussion above, it is clear that the primary responsibilities of orthodontists and dentists are different. A dentist is a general practitioner. On the other hand, an orthodontist is a specialist. Although they both take care of oral health concerns, their focus is different. Dentists take care of your teeth and gums, while orthodontists are more concerned about teeth and jaw alignment. Dentists can diagnose and treat tooth decay, tooth pain, gum diseases, and other oral infections. While tooth crowding, jaw malocclusion, and other jaw alignment issues will be diagnosed and treated by an orthodontist. In some cases, a patient might need to see both to address a problem more effectively.
Since they address different kinds of dental problems, orthodontists and dentists also differ in skills and credentials.
Education Required
One of the primary distinctions between a dentist and an orthodontist is the degree of schooling required for each. Dentists normally attend dental school and finish with either a DMD (Doctor of Medicine in Dentistry) or a DDS (Doctor of Dental Surgery) degree. They could then complete their certification examinations and receive their dental license.
On the other hand, an orthodontist must complete four years of dental school and another two to three years of orthodontics education in an accredited orthodontics residency program. Thus, it normally takes ten to eleven years to obtain certification and a license to practice.
Certification Needed
After receiving their DMD or DDS degrees, dental school graduates may apply for the National Board Dental Examination to acquire their professional certification. Dentists typically begin working in their speciality shortly after receiving their dental certification. An orthodontist, on the other hand, would have to get both dental and orthodontic accreditation before they can practice.
Other Responsibilities
Generally, dentists communicate with patients to develop a regular dental care plan that may include procedures such as tooth cleanings, routine check-ups, and dental scans or x-rays. Dentists can also do extractions, root canals, and other minor operations to keep the oral health of their patients in good condition.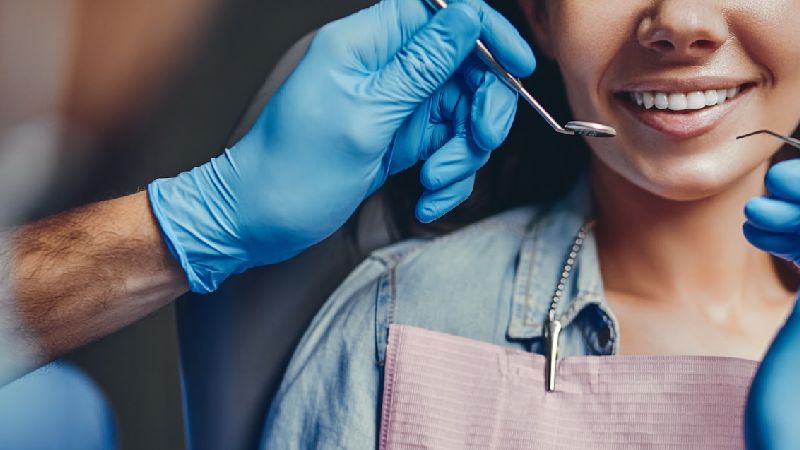 Orthodontists often concentrate entirely on the health of the jawbone, tooth alignment, and the correction of oral and facial disorders. Besides that, an orthodontist could undertake operations and treatments involving occlusion, misalignment, and dental anomalies.
Final Thoughts
Dentists and orthodontists are both specialists in oral health. While they both check and monitor dental health, there are significant distinctions between the two professions. Furthermore, there are some tasks orthodontists are certified to do that dentists aren't. Learning the distinctions between an orthodontist and a dentist can assist you in determining which professional you need to see for your current oral problem.
Many dentists and orthodontists work hand in hand and often share one clinic. So, if you feel your oral health requires both extractions and alignments, look for a dental practice with both specialists available. This way, you don't need to visit different clinics.
If you're considering taking up any of these professions, you now have an idea about what their main responsibilities really are. Regardless of their differences, the two specializations are both important in the field of healthcare.