8 Qualities to Look For When Buying Scrub Tops – Scrub tops are an essential part of a healthcare worker's uniform. Scrubs protect patients by reducing the risk of cross-contamination, and they keep healthcare workers comfortable during long shifts. Whether buying scrubs for the first time or updating your work wardrobe, learn about the essential qualities to look for when shopping for scrub tops.
Breathable Materials
Healthcare professionals spend a large part of their day on their feet moving around the hospital or clinic. Scrubs made from breathable fabrics are crucial for maintaining optimal comfort while you work. Breathable fabrics help regulate your temperature and wick away moisture to manage perspiration, ensuring you don't overheat.
Look for scrub tops made from high-performance synthetic blends. Polyester and spandex blends are ideal because they offer 2-way stretch technology for the most comfortable fit while still providing optimal breathability. Avoid 100% cotton; the natural fibres are highly absorbent, which means they'll remain damp throughout your shift. The fabric's weave is also an important consideration. Relatively open weaves, such as lightweight cotton or mesh, offer exceptional breathability and are ideal for ventilation panels or detailing. However, these weave types also allow fluids to penetrate the garment easily. Opt for a moderately open-knit, such as dobby weave, which provides the ideal balance of breathability and fluid protection.
Flexible Fabrics
Nurses and doctors need a high range of motion to perform tasks like transferring patients between stretchers, beds or wheelchairs; reaching for instruments and adjusting bed heights. Having a flexible scrub top ensures you can move freely and avoid injury. When shopping for scrub tops, choose items made from a stretch knit fabric for maximum flexibility. Sleeves should be either short cap or raglan style to avoid restricting shoulder movement. Choose a cut that is a slim fit and falls just above the hips. Oversize scrub tops can get caught in machinery and furniture, while scrubs that are too tight limit your movement.
Durability and Longevity
Scrubs tops sustain significant wear and tear from sharp medical instruments and splashes from chemicals or body fluids. To ensure your scrubs are hygienically clean, you need to wash them with cold water and heavy-duty bleach or enzyme-based detergents to eliminate microorganisms.
Repeated washing can abrade fabric and damage fasteners like zippers or Velcro. Ensure your scrub top lasts longer than a few washes by choosing one made from durable materials. Look for scrub tops that feature double or triple stitching at the hem and seams in key areas like the underarms. You should also check whether the scrub top comes with reinforced pockets. Sharp instruments like medical scissors or pens that nurses commonly keep at hand can puncture or tear thin pocket material, causing the contents to spill and get lost.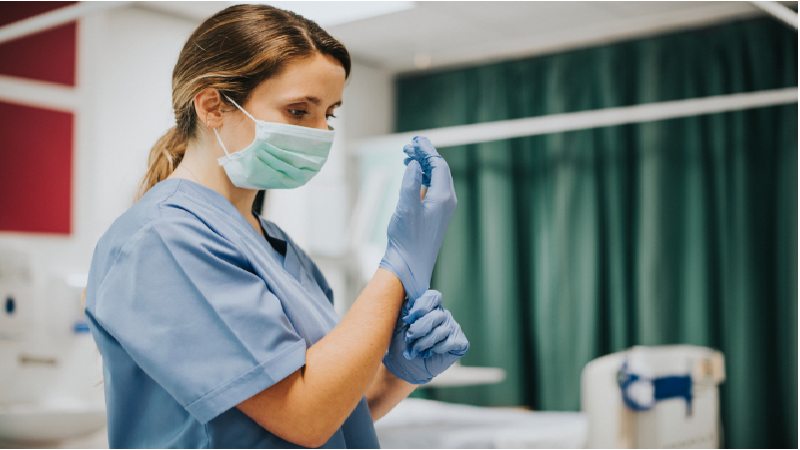 Makes You Feel Comfortable
Healthcare professionals work long shifts that require practical and sensible clothing and footwear. Poorly fitting scrubs can pull on your neck and pinch under your arms, causing discomfort. Comfortable scrub tops reduce strain on your neck and shoulders and prevent fatigue. Fatigue is one of the biggest contributors to medical errors in the workplace, which can have serious consequences for patients and staff.
Cut and fit are important considerations when choosing scrub tops. Ideally, you should select a scrub top size and cut that allows you to add layers underneath. Most medical facilities like hospitals and pathology clinics are deliberately cold to reduce the growth of microorganisms.
Try a scrub top one size larger than you typically wear for slim-fit designs. This larger size allows you to wear a t-shirt or thermal undershirt underneath.
Stylishly Designed
Confidence goes a long way in the workplace. When you feel confident, you put your patients at ease and experience greater job satisfaction. Scrubs in cute colours and patterns can help you look and feel your best. Depending on your workplace dress code, you can wear scrubs with exciting abstract patterns, bold colour schemes or fun prints like superheroes or cartoons. These can be great conversation starters to help develop a rapport with patients.
You can also find various scrub top styles to fit and flatter your body. Opt for a high V- neck or mock wrap front scrub top if you have a larger bust. These styles create the illusion of height and visually lengthen your body so you appear slimmer. For extra coverage, try crew or round neck scrub tops. This neckline makes your shoulders appear slightly wider to help balance out your proportions if you have wider hips.
Versatility and Functionality
Healthcare professionals need scrub tops that can help them carry out a huge variety of tasks. Ample storage options are crucial for doctors and nurses to perform their jobs effectively. Look for scrub tops that can accommodate a range of nurse accessories from pens to scissors and notebooks. Scrub tops should have deep pockets on one or both sides of the tops' front panel. Some scrub top styles also have a smaller chest pocket, ideal for clipping ID badges and keeping small items like cell phones.
Easy to Wash and Maintain
Being a nurse or healthcare worker entails a busy lifestyle with little time for yourself. That's why it's important to choose scrub tops that are easy to wash and maintain. Look for scrub tops you can put in the washing machine and in the dryer. Avoid purchasing tops that say hand wash only. Read the product description if you're buying online, and review the care specifications before checking out.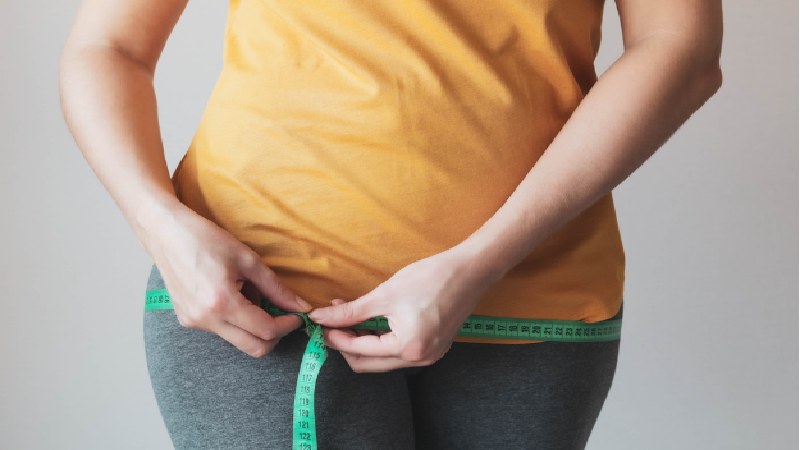 A Flattering Fit
When shopping for scrub tops, look for a shirt that provides an appropriate yet flattering fit. A scrub top that is too baggy or large can get in the way of completing your tasks at work. To know where you fit on the size chart from XS to 3XL, you'll need the measurements of your bust, hips and waist when buying. Measure your waist loosely and always place the tape measure around the fullest part of your bust and hips to ensure your scrub top isn't too snug.
Have Fun Choosing Your Work Apparel
Once you know what type of material you're looking for and the size you wear, you can focus on selecting a colour and design that expresses your style. Shopping for new scrubs is a fun experience that helps you feel empowered in your profession. When you walk into work with a uniform that flatters your body and makes you feel confident, you're ready to perform your best.