9 Bad Bladder Habits To Avoid – Once you are in your 40s, you are more likely to experience a leaky bladder — two of
the primary causes are stress and urge incontinence. When you sneeze, laugh, or exercise, the stress on your pelvic floor may result in leakage. Urge incontinence results from weakened muscles surrounding the bladder. The good news is that adopting positive practices like pelvic floor exercises helps tame bladder leakage. Simple lifestyle changes can address this problem as well. Find out which bladder habits to avoid so you can be at ease as you go about your day.
Bad Habit #1: Holding Your Urine When You Need To Go
It's easy to get so caught up in what you're doing that you don't want to take a bathroom break. Even if your body is telling you that your bladder is full, you put off urinating because you are busy doing other things. This can be a mistake. A full bladder is more likely to leak, and holding your urine for too long can sometimes lead to UTI too.
Bad Habit #2: Taking Unnecessary Bathroom Breaks
On the flip side, running to the restroom more often than necessary is not a healthy practice, either. In doing so, you run the risk of making your bladder overactive. In effect, you are teaching your bladder to signal a need to urinate when it is only partly full. If you get up a few times at night to use the bathroom, you may have difficulty going back to sleep too.
Bad Habit #3: Drinking Less Water To Minimize Urges
Cutting down on the amount of water you consume might decrease your urine production, but this practice can also affect your bladder health and your overall well-being. If you do not drink enough water, you could experience the following symptoms of dehydration:
● Headache
● Dry skin
● Dry, sticky mouth leading to bad breath
● Sluggish metabolism, leading to weight gain
● Constipation
● Urinary Tract Infections
● Neurological effects leading to irritability
Bad Habit #4: Eating Foods That Increase Bladder Leakage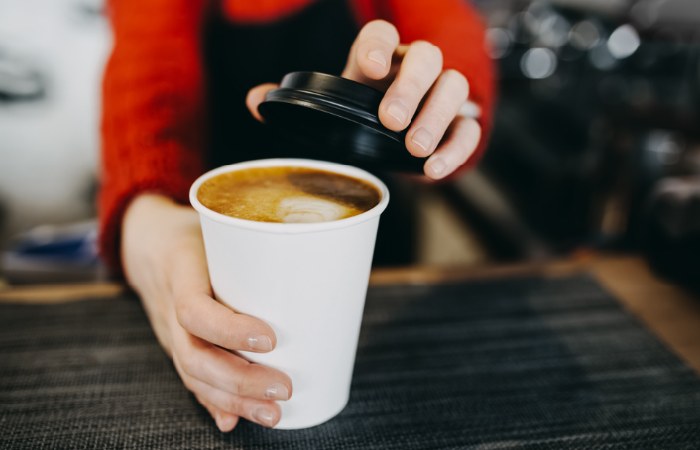 You know that fluid intake affects bladder function, but what about the foods you eat? Some do, in fact, increase the urge to urinate. A few of the foods and beverages you ingest daily may irritate and stimulate your bladder. For example, coffee, chocolate and tomato-based dishes are three of the chief culprits. Also, limit your citrus fruit and juice consumption to avoid bladder irritation.
Bad Habit #5: Avoiding Exercise and Social Situations
If you find yourself staying home more often to prevent embarrassing incontinence occurrences, it's time to take charge of your bladder. Being homebound limits your physical activity, which is essential to bladder health. Avoiding social interaction increases your isolation, which is typically a much-needed mood lifter. Once you begin a routine of pelvic floor exercises and start eating a more bladder-friendly diet, you need not wait until those positive steps yield results. Incontinence underwear helps you get out and get active again with confidence. Think of it as a stop-gap measure while you work on a permanent solution.
Bad Habit #6: Always Staying Near a Bathroom
This is another habit to avoid when you are managing a leaky bladder. If you always have to be near a bathroom, you would have to give up many activities you love, from hiking to travel and everything in between. Also, when you know a bathroom is always nearby, you run the risk of picking up other bad bladder habits like going too often.
Bad Habit #7: Ignoring the Factors That Contribute to Leakage
Do not ignore other factors, practices, and attitudes that contribute to a leaky bladder. You can only manage the condition effectively with a hands-on approach. Lifestyle changes that are key to lifelong health benefit your bladder too.
For instance, if you are a smoker, kicking the habit will positively impact your bladder control. Persistent smoker cough often causes leakage episodes. Statistically, smokers are more likely to have other health issues, including bladder dysfunction.
Excess weight is also a factor that often correlates with a leaky bladder. More weight puts additional pressure on your pelvic floor, which leads to muscle weakness and lack of control. By addressing this health issue, you are choosing a healthier course for your bladder along with the rest of your body.
Bad Habit #8: Hiding Bladder Problems from the Doctor
A leaky bladder is not a given for women over 40. You don't have to suffer in silence; bring it up with your physician at your next appointment. If you are taking medications for other issues, they might be contributing to your bladder issues. Prescription drugs for depression, high blood pressure, antihistamines, and sedatives all potentially affect urinary tract health.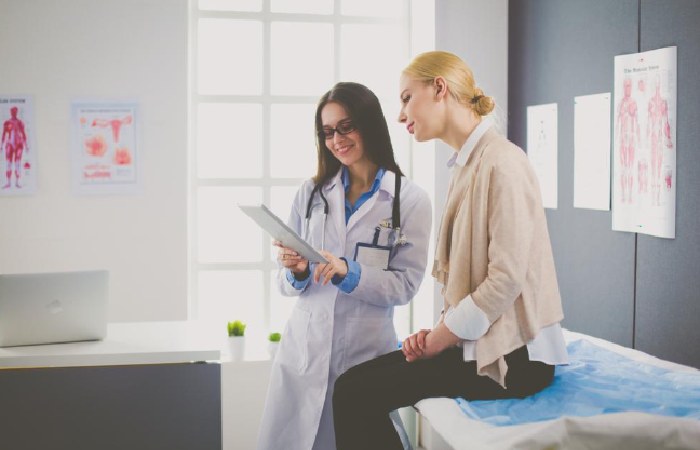 Your doctor can likely offer medically based strategies to improve bladder control. From dietary suggestions to specific exercises, the focus should be on fixing the problem rather than treating the symptoms. It can be empowering to have your physician on board as you manage bladder control.
Bad Habit #9: Straining To Eliminate
Although it may seem counterintuitive, straining your pelvic floor muscles while urinating can do real damage. Your bladder naturally releases urine when it is full unless other issues, like a UTI, are preventing it. If you routinely strain to urinate, it can lead to other problems, like hemorrhoids and muscle tears.
Similarly, straining to eliminate when you are constipated can harm your pelvic muscles. Avoid this habit by eating plenty of fresh fruits, veggies, and high-fiber foods like legumes. Exercising and drinking enough water are essential.
Gain Confidence and Control With Lifestyle Changes
By avoiding negative and sometimes harmful bladder habits, you are on track to better bladder control and enhanced overall health. As you embark on this challenging yet empowering journey, take heart in the knowledge that many other women are facing the same challenges. With the support of your peers and your doctor, you'll effectively improve your bladder health.