A Guide To Choosing A Home-Based Care Provider For Your Senior – When age catches up with seniors, providing the best care services is essential. They could require assistance with daily chores or need medical attention. If you have a busy schedule that doesn't allow you to be so involved in regular health care, it's best to seek help from healthcare givers or social workers. You can hire home-based care providers or send them to senior care facilities. The latter involves taking them to a facility where they're monitored and attended to, while the first is where the caregiver comes to your home. Home-based care is an excellent choice because you can always meet with your senior loved one when you come home from work.  
There are numerous home-based care service providers. Choosing the right one can be a daunting task. However, it gets easier with a few factors in mind. It's imperative to hire the best, as you're guaranteed to have value for your money. Besides, the senior will receive the best services and have a good experience with the caregiver.  
You should also consider the needs of the senior so that you can find the right match. Below is a guide to choosing a home-based care provider for your senior loved one: 
What Are The Benefits Of Home-Based Care For Seniors? 
Sometimes, with age, mobility becomes an issue. Home-based care comes in handy if they're not sick and don't need to admit to the hospital. It's preferable and suitable for seniors with no underlying health conditions. However, your doctor should advise you on the proper care. Some benefits of home-based care include the following:  
It's a relief for family members since taking care of aging people is a huge undertaking, and they might need to gain the right skills.  

Better medication management since someone is in charge of their medication.  

One receives more personalized treatment in home-based care.  

Home-based care ensures that seniors nurture relationships and avoid loneliness.  

Home care soothes the souls of seniors because they're surrounded by the people they love.  

It saves on costs such as hospital bills.  
Based on the benefits highlighted above, choosing a home-based care approach for seniors is ideal to ensure they get maximum health care. Thus, it's best to have the facts right when hiring home caregivers. After all, they spend most of their time attending to the seniors. They significantly influence how seniors perceive life and have a huge role in their well-being. Therefore, hiring a home physician for your senior is vital, and you should be thorough with the selection process.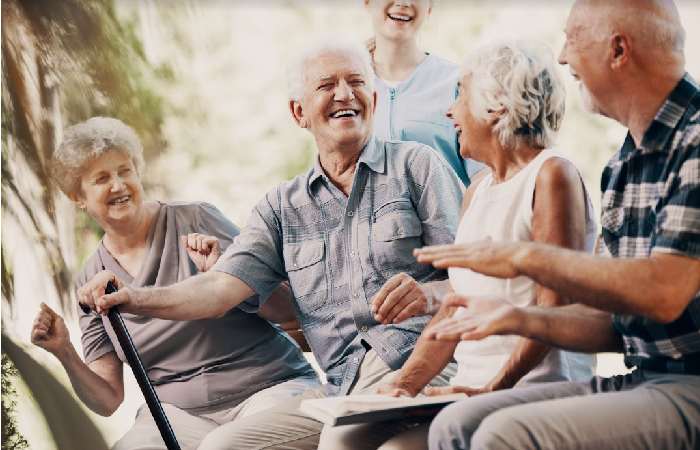 Tips For Finding The Right Care Provider 
Several service providers promise to offer your seniors the best services and care. However, they might not deliver it. Thus, before choosing a service provider, it's vital to check their reputation and the services offered. Here are key things to consider when looking for a home-based care provider: 
Ask For Recommendations:

You can ask around your circle for recommendations from people who have used the providers before. In most cases, your friend and relatives might have used the services or know someone using the caregivers. You can consider their insights but ensure you meet the caregiver and interview them before hiring them. Additionally, their doctor could be in the best position to suggest the proper care provider since they're in the same career field.   

Research:

You can search online for caregivers near your location. The search results will generate some providers. However, you'll need to conduct further research on the cost and policies of the different companies before settling on one.  

Use An Agency:

One of the common ways to get elderly care is by using a staffing agency. Some companies offer consultation services and connect you with service providers.   
You can use the suggested tips above when scouting for a care provider. Remember to critically analyze their services before hiring them. 
Factors To Consider When Choosing A Home-Based Care Provider 
Your senior could be healthy but needs assistance and companionship or frequent checks. As such, it's imperative to get the right home-based care provider. You can use the factors below to make an informed decision: 
Affordability 
You should find out what the service provider charges during your initial consultation. Eventually, you'll have to pay for their services; thus, hiring service providers with favorable rates is vital. Evaluating the costs of the services will help you determine if their services will be appropriate.   
Home-based care for seniors is a long-term engagement. It can be financially tasking to you. As such, you should ensure you hire the best and most affordable caregivers. Some key points to discuss on affordable rates include:  
The billing system  

Hourly rates and charges  

Insurance policies accepted  

Ask if they take debit cards  
Finding the charges and what influences them helps you decide on the right providers. You wouldn't want your senior care services canceled prematurely because you've fallen back on the payments. Therefore, ensure you're comfortable with the charges before signing the contract. 
Types Of Services Provided 
With home-based care, the services are categorized into two broad classifications. These are: 
Home Health Care Services:

These services can only be offered by certified nurses and assistants with medical training and licenses. These will be appropriate for a sickly senior who needs medical attention, such as daily changing the UV bag or injections. If the need is medical, you should hire a trained and qualified professional to handle the senior person; in this case, a doctor or a nurse would be appropriate.  

Home Care Services:

They're essential services that don't require medical attention—for instance, dressing, bathing, laundry, and eating.   
However, you can combine both services and hire medical assistants or nurses. For seniors with underlying medical conditions, it's best if they're monitored closely by nurses or doctors. Additionally, most social workers have background training in medical assistance. They can also do an excellent job of taking care of the elderly. 
Personalized Care 
Senior care services vary. Remember, taking care of aging people is a huge undertaking. For instance, if they've aged to the point of becoming immobile, you'll need someone available throughout the day. If they're under medication, you'll need a caregiver to ensure they take the prescription as instructed by the doctor. They might also require help with daily activities like bathing, dressing, and eating.  
Seniors need to get personalized care depending on their needs. As such, you need to determine if the care providers offer your required services. Alternatively, you can request the service providers to customize the services depending on your needs. However, note that this could lead to extra charges. 
Training And Expertise Of The Caregivers 
Highly trained caregivers will give the best services. Thus, you should find out their level of training. It includes their academic qualifications and years of experience in the field.   
Again, their knowledge and expertise will be handy when handling seniors. So, before you hire, the caregivers enquire about how long they've been in service and the kind of services they've been offering. Some agencies have star ratings on their care providers. You can use this to gauge the suitability of caregivers. If they have some comments under their profile, you should check to ascertain whether you can work with them.   
You'll also need to look into the caregiver's personality. While having the conversation, you'll be able to weigh their temperaments and level of professionalism. Remember, the senior needs to be with someone who can engage in discussions to avoid boredom. If they're left alone for too long, they can experience situational depression.   
You need to hire someone that encourages and creates a peaceful ambiance and companionship for your seniors. As such, you should evaluate their communication skills to measure how involved they'll be in your senior's wealth.   
Licensing 
Before engaging and signing a work contract, you should ensure you're working with licensed service providers. Governments regulate home-based care providers to ensure you get the right services and value for your money. As such, they should show proof of license and accreditation.  
If you want quality services, you shouldn't compromise on the licenses. Licensed caregivers prove they have taken the time to learn how to handle specific needs. Remember, to become qualified, you must put in the hours of training. Again, the local state conducts tests and examinations to ascertain you can provide the services.  
On the other hand, if you hire quacks, your senior's situation might deteriorate and affect their quality of life. Therefore, ensure you hire qualified and licensed care providers. If they don't deliver on their services, you can sue them and find justice if they hurt your client.  
Policies And Rules 
Rules and policies are essential since they govern operations. Especially in the service industry, most care providers have their regulations and policies. Before signing a contract, you should determine if the providers have restricting rules. For instance, if the caregiver isn't available on a specific day, they should communicate, and the organization should have a strategic approach toward replacing them.  
Otherwise, you'll be charged for the day and won't receive any services. Such procedures make the interaction more manageable, and you'll be prepared for the changes. You should also find out the policy on communication in case of emergencies. This way, your seniors will have a stress-free experience. 
Conclusion 
If you've wondered what to do best for your senior, a home-based care approach should suffice. Given its benefits, most people consider the process of enrolling seniors in a care facility.   
Choosing the best service provider can significantly impact your senior's experience. Therefore, ensure you hire the right people for the job, and you can rest assured they'll be handled safely and correctly. Also, note that it's best to work closely with their doctor as they can help you determine the right approach depending on their health conditions.