At-Home Tests That Will Give You the Health Answers – At-home medical tests have gained tremendous popularity recently, and there are several reasons why. For one, they are more convenient, which can save patients time and energy. Some at-home tests are also cheaper than having to pay to see a doctor and for lab tests.
Thanks to all these advantages, more and more companies are providing at-home tests to diagnose several conditions. From pregnancy to sexually transmitted infections, here are four tests you can take from the convenience of your home:
1. Sexually Transmitted Infections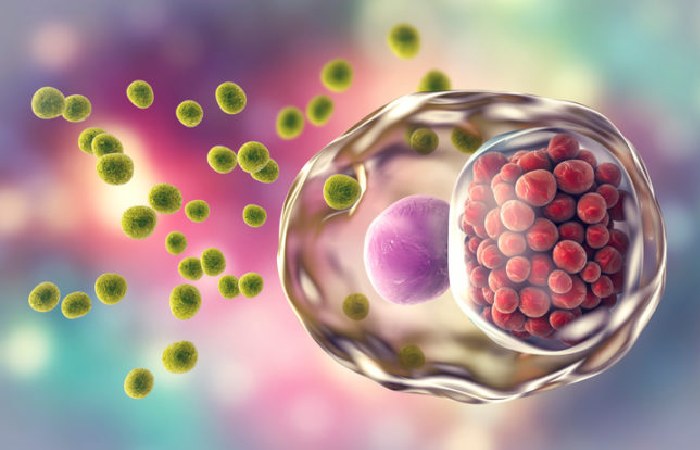 Getting tested for sexually transmitted infections (STIs) can be a scary and uncomfortable experience. For some, that experience is made worse by having to get tested at a doctor's office or clinic. Thankfully, there are testing options that don't require you to leave your home.
At-home STI testing has grown in popularity in recent years as technology has become more integrated into e-commerce. And while this option is probably more convenient for medical professionals, it's also ideal for patients.
Once ordered, the STI testing kit is delivered to your door via discrete packaging with everything you need. You simply use the tools provided to take your sample and send it back to the designated address for testing. When your results are available, you can access them virtually.
Depending on your results, you may then be connected with a virtual doctor. For example, let's say you test positive for chlamydia. You'll be partnered with an online medical team who will advise you on treatment options. Many of these treatments can also be delivered to you at home.
2. COVID-19
The coronavirus took the world by storm a couple of years ago. And while vaccines have helped manage the spread, the virus is still very much in existence. To protect yourself and those around you, get tested if you experience symptoms or are around someone who tested positive.
During the onset of the pandemic, the only way to get tested for COVID-19 was in person. Many people were uncomfortable with that option since it meant leaving their homes and putting other people at risk. Today, thanks to technology and science, you can get tested from the comfort of your own home.
There are several popular at-home COVID-19 test kits. Two of the main ones are the FlowFlex COVID-19 Antigen Home Test and the Lucira Check It COVID-19 Test Kit. Both can be ordered online and delivered to your front door. The FlowFlex is a rapid test that uses a nasal swab sample. Also requiring a nasal swab sample, the Lucira Check It is a PCR-quality molecular test that is considered more accurate.
Regardless of which at-home test you choose, experts recommend taking more than one to ensure your results are accurate. Many of the testing kits will even request that you test multiple times for accuracy.
3. Pregnancy/Fertility
Finding out you're pregnant is a monumental moment in someone's life. However, some women would rather learn that news in the privacy of their home, rather than at a doctor's office. Well, that's possible. You don't have to visit a doctor's office or the nearest convenience store to purchase a pregnancy test. Instead, you can opt to have it delivered to your door.
Many healthcare companies offer products online, but there are several third-party platforms you may use as well. For example, delivery platforms like DoorDash and Instacart allow you to order items from nearby stores and have them delivered. Some retailers such as Target and Walmart also offer delivery services. You can conveniently order a pregnancy test online and have it brought to you at your home.
Believe it or not, you may also test your fertility at home. Maybe you want to start having kids soon or you're concerned about your ability to conceive. Or perhaps you just want to know more about your body. A fertility test is a great way to help you prepare for your future. And similar to a pregnancy test, taking an at-home fertility test can save you time and money.
When it is finally time to think about expanding your family, consider exploring available online resources such as Every Mother. According to them, "Founded in 2018 by two mothers, Every Mother was created to give women the knowledge and tools necessary to own their core and pelvic floor health." You may want to consider exploring such resources in order to own your body's health throughout your pregnancy.
4. Food Allergies
Do you experience digestive discomfort after eating a meal? If so, you might have a food allergy you aren't aware of. According to research, about 26 million adults in the U.S. have a food allergy. As you can see, food allergies are common. And while not every allergy is catastrophic, some may cause serious symptoms and severely impact your health over time.
To help you stay healthy, consider taking a food allergy test. And good news, instead of going to the doctor's office, you can have a kit delivered to you. Not only is this convenient, but it's often less expensive considering how much a trip to the doctor might cost.
There are several at-home food allergy tests available. Choosing the right test will depend on what you want to test for and how much you're willing to spend. EverlyWell, for instance, offers an at-home food sensitivity test. It works by using a small sample of your blood to measure your response to almost 100 different common foods. The results help you determine what foods might be causing your discomfort so you can eliminate them from your diet.
Whether you want convenience, are pressed for time, or need to save money, at-home medical testing is an ideal option. Many companies offer test kits to diagnose several conditions so you can discover what may be ailing you. Most importantly, at-home testing allows you to get the health answers you need from the comfort of your home.