Understanding Gastric Band Procedures
A gastric band is a type of weight loss surgery where a band is placed around the top part of the stomach, making the stomach smaller. This means you feel full with less food, helping you eat less and lose weight.
However, many doctors and patients prefer other options nowadays because the gastric band can be quite troublesome. It can cause discomfort, and vomiting, and might need adjustments over time. The band can sometimes move or cause issues that need more surgery. Plus, the recovery can be long and painful, with risks of infection.
Beyond these issues, people often find the weight loss isn't as much as they hoped, or they gain the weight back, as this surgery doesn't change metabolism or hunger levels.
Because of these problems, people are looking at other, less troublesome weight loss surgeries like gastric bypass and gastric sleeve, which tend to have better, more lasting results.
Given these complications and the high cost of such surgeries in places like the UK, a lot of people are looking at getting their surgery done in other countries, and Latvia is becoming a favorite. Clinics there offer high-quality care at a much lower cost, with less invasive and more advanced procedures.
Alternatives to Gastric Band
Gastric Bypass Surgery
When thinking about weight loss surgery, gastric bypass is a common choice. This procedure does two main things: it limits how much you can eat and reduces how many nutrients your body absorbs. In simpler terms, you eat less and your body takes in fewer calories, helping you lose weight. It's like a double action against weight gain, making it a favored choice for many.
Mini Gastric Bypass
Another option is the mini gastric bypass. It works a lot like the gastric bypass but it's a simpler, shorter surgery. This means you recover faster and get back to your life sooner. It's great for those who want the benefits of a gastric bypass but with less downtime.
Gastric Sleeve Procedure
The gastric sleeve is different; it involves removing a large part of your stomach. With a smaller stomach, you feel full faster and eat less. Plus, it affects the hormones that control your appetite, making you feel less hungry. This can be a good choice for those looking for significant changes in their eating habits and appetite.
Each of these surgeries has its positives, so it's about finding what fits best with your lifestyle, health needs, and weight loss goals.
The Downsides of Gastric Band
Gastric bands can lead to long recovery times and potential post-surgery complications. They are typically considered more invasive compared to alternatives like the mini gastric bypass or gastric sleeve. This invasiveness and the inherent risks have seen a decline in its preference among patients and medical professionals.
Cost of Gastric Band UK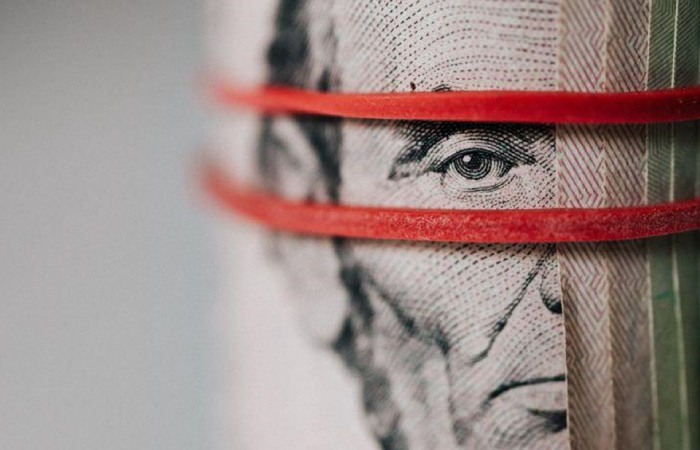 Getting a gastric band in the UK can cost a lot of money, and the prices can vary widely. Some might think getting their gastric band on the NHS is a good idea because it could be cheaper, but not everyone qualifies due to strict rules. So, many people have to look at private options, where the costs can be even higher.
Weight Loss Surgery in Latvia: A Cost-Effective Solution
Weight loss surgery in Latvia, particularly through clinics like Weight Loss Riga, offers high-quality medical services at a fraction of the cost in the UK. Although this clinic doesn't offer a gastric band abroad, the country's medical facilities specialize in less invasive procedures like gastric bypass and gastric sleeve, ensuring faster recovery times and reduced post-surgery complications.
Patients opting for weight loss surgery in Latvia can also benefit from advanced medical technologies and experienced surgeons. Weight Loss Riga reviews often highlight the clinic's professionalism, comprehensive care, and the efficacy of the procedures performed, making it a trustworthy option for those considering weight loss surgery abroad.
Making an Informed Decision
Choosing to undergo a gastric band abroad or any weight loss procedure requires thorough research and consideration. Patients should assess the clinic's reputation, the surgeon's experience, and the quality of post-operative care provided. It is crucial to weigh the benefits against the risks and to consider less invasive, more efficient alternatives available, such as those provided by Weight Loss Riga.
Gastric Band Abroad – A Viable Option?
When considering the high cost of gastric band in the UK and its invasiveness, seeking bariatric surgery abroad, particularly in Latvia, can be a wise choice. Weight Loss Riga offers alternative, less invasive, and cost-effective weight loss procedures than the gastric band abroad, ensuring a smoother, faster recovery. Before making a decision, conduct thorough research, read Weight Loss Riga reviews, and consult with medical professionals to understand which procedure aligns best with your health goals and needs.
Remember, the right choice is one that suits your health condition, preferences, and budget, and sometimes, the right choice might just be waiting for you abroad.