CDC Swimming With Diarrhea Gif – US CDC notifies not to swim with diarrhoea using this gif. Twitter goes berserk. The CDC page reads the disease diarrhea if someone enters into the recreational water. Germs are washed off from the bottom of the person with diarrhea and contaminate the water in the pools. These germs can make everyone sick if they swallow even a small amount of that contaminated water.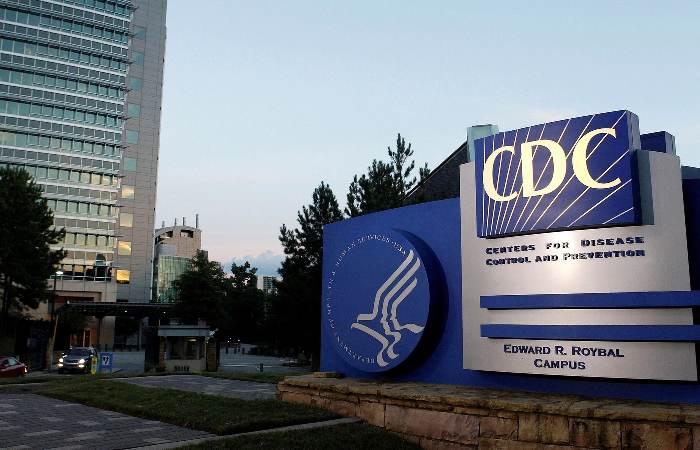 Medical body centre, CDC (Disease Control and Prevention) notified people with the disease must not swim in the waters, noting that diarhhea and swimming don't mix. In an animated gif on Twitter, a child is shown going down the slide and leaves a brown streak behind.
 The gif text reads, "Don't leave your mark at the pool this summer!" One said, Forget covid19; beware of shittykids.
Swimming After Diarrhea NHS
 The CDC page reads about the disease that the tiny amounts of poop are rinsed off swimmers' bottoms as they swim through the water. If someone with contagious diarrhea gets in recreational water, which can contain up to one billion germs, they are washed off their bottoms and pollute the water in the pool. 
Diarrhea In Pool What To Do?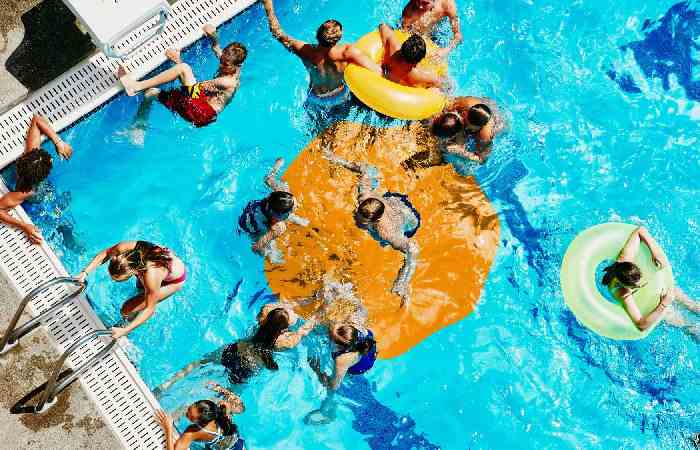 You must stay out of the water if you are sick with diarrhea. Check whether the water has proper chlorine to kill germs or bromine level and pH using test strips. 
It is good to take a shower before you get in the water.

Never poop in the water.

Don't swallow the contaminated water.

Do not forget to take kids on bathroom breaks and check 

diapers every hour.
Does Chlorine Kill Diarrhea?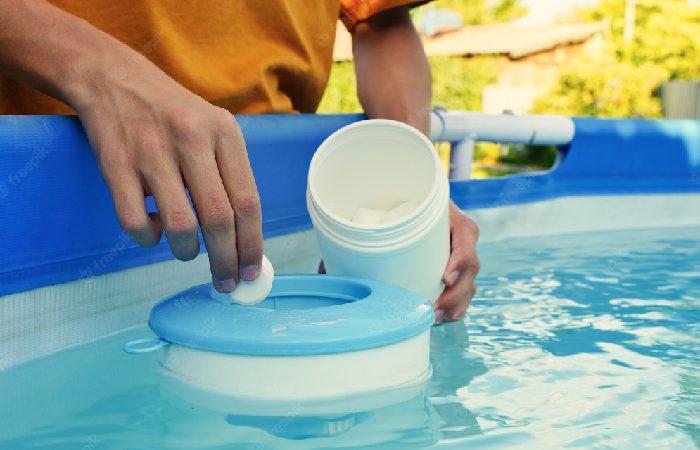 Germs are killed in public pools, water playgrounds, and hot tubs; disinfection of the water with chlorine or bromine and filtration work together. Chlorine and bromine filter and remove debris by killing most germs within minutes.
Swimmers may still be exposed to germs when it takes for the chlorine or bromine to kill germs or for the water to be recycled through filters. And certain germs, like Crypto, can stay alive for days, even in pools with proper filtration and disinfection, it further reads.
Many facilities use one filtration system for multiple pools, which causes water from multiple pools to mix. It means germs from one person's body could contaminate the water in multiple pools, it also said.
Swimming After A Stomach Bug
Stomach Bug or Viral gastroenteritis leads to symptoms like watery diarrhea, nausea or vomiting, stomach cramps, and fever, an intestinal infection.
Viral gastroenteritis, also called stomach flu, is caused due to contact with an infected person or sometimes by consuming contaminated food or water. If you have a good immune system and are healthy, you will recover soon without complications.
But viral gastroenteritis can be deadly for infants, older adults, and people with compromised immune systems.
Why Do I Get Diarrhea After Swimming?
(CNN) — The US Centers for Disease Control and Prevention (CDC) warns against swimming with diarrhea, and the image used to communicate this warning is creating buzz. The CDC included a link to its guidance on diarrhea and swimming, but the comments in the tweet seemed to be related to what was behind the colourful graphic.
Many were disgusted, while others pointed out that taxpayer money could have funded the work behind that animation. According to the CDC, the water gets contaminated with germs if someone with infectious diarrhoea enters recreational water, like hot tubs, pools, water playgrounds, or oceans, lakes, and rivers.
People can get sick if they swallow even a small amount of contaminated water.
One can get sick with dairrhea if they have swallowed contaminated water from the water in recreational pools, hot bathtubs, water playgrounds, rivers, lakes and oceans. Diarrhea is the most common illness due to recreational waters.
Swimming After Food Poisoning
If the cause of food poisoning is known to be (or suspected to be) a germ called cryptosporidium, you must not go into the swimming pools for nearly two or three weeks after the last episode of diarrhoea.