What Is Curl Types?
Curl Types hair encompasses many curls, which explains why the same products are not suitable for us. We have the wavy ones, the big and trim rings, the ones we have always called "Ricci," the Afro, etc.
But to understand them better, there is a classification, widely accepted and devised by André Walker (Oprah Winfrey's hairdresser), which we are introducing you to now so that you can try to recognize your hair type.
Know Curl Types
The vital thing to know about your curl types is to find a starting point to guide you in choosing the products and routines that best suit your hair. We already have where to start discarding products. However, more factors will determine the latter.
Hair classification consists of the following three groups :
Type 2 (wavy).
Type 3 (curly).
And Type 4 (very tight curl).
In many cases, curly manes are made up of a combination of various kinds of textures. Hair classification is more than anything a reference to select the most related to your needs among so many products.
Type 2 Hair – Wavy
Type 2 manes tend to be smoother in the root area, and the curl becomes more accentuated as they approach the ends.
This type of hair is characterized by having curls and waves in the shape of an "S" combined with locks with less pronounced waves
As a general rule, products that assist in creating volume and are not excessively heavy tend to go well.
Type 3 Hair – Curly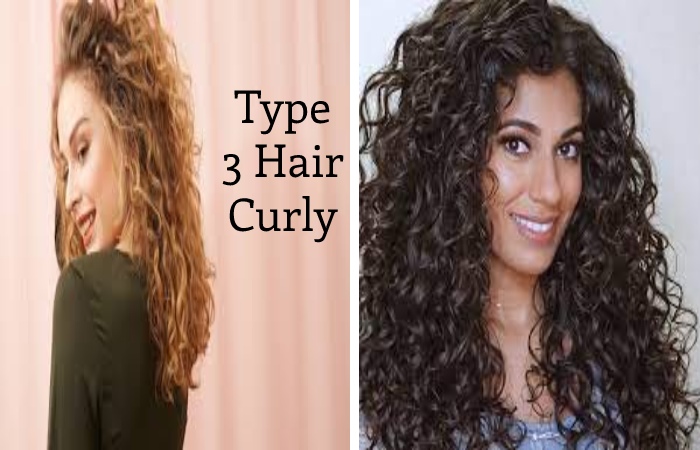 Type 3 manes include loose curls such as 3A and much more closed curls such as type 3B and 3C. In most cases, the different patterns and textures are combined to a greater or lesser extent. That is, there will be 3A, 3B, and 3C hairs.
This type of hair is characterized by having defined curls and manes with more volume than type 2. Although if they are dehydrated or damaged excessively, they can lose that natural definition and suffer some frizz.
Type 4 Hair – Very Curly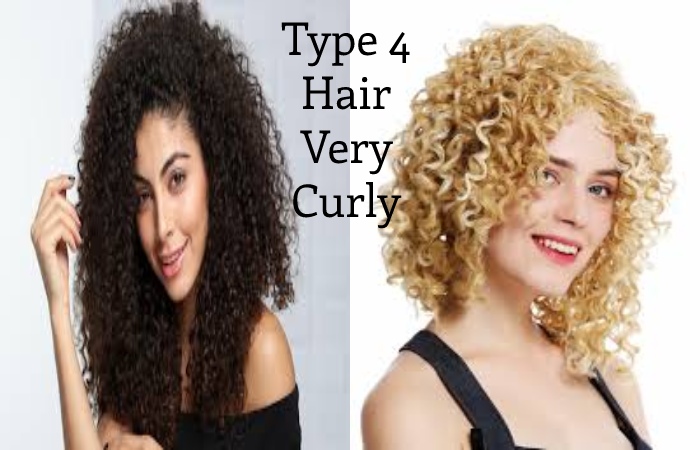 Type 4 hair is the most delicate of all. The pattern of behaviour is like a "zig-zag " or "Z" shape.
Type 4 has fewer cuticle layers and holds less moisture. For this motive, more stress must be placed on hydration routines.
Recommended Products Suitable For Different Curl types Hair
1. Products Suitable For Wavy Hair
If you have wavy hair (Type 2 a, b, and c), we recommend using products with a light texture [we leave you a couple of examples below].
These products will not add weight to the hair. It would help if you avoided that they contain numerous oils among their main ingredients. If you usually use a leave-in ( leave-in conditioner) before defining your hair and you feel that the product is too heavy for your hair, try rinsing it a little with water (without removing all the product! Of course!).
After applying the mousse or gel that you have used to define it, try the plopping technique and, finally, if you want to dry it, use a diffuser like this to achieve more beautiful and defined waves.
2. Products Suitable For Curly Hair
Our recommendation for type 3 curly hair is to alternate washing with co-wash and lowpoo shampoo to keep it hydrated since the key to maintaining curls defined is moisture. When you notice that your curly hair accumulates products, wash it with a clarifying shampoo.
The key is to maintain a good balance between hydration and protein so as not to lose definition! Use a leave-in before applying definition products to achieve extra hydration of the hair and, when it is drying, to avoid frizz, try not to touch it excessively. We leave you some example products perfect for type 3A, 3B, and 3C hair.
3. Products Suitable For Afros Hair
What is best for Afro hair is to wash it whenever you can with co-wash to avoid over-drying it. To make detangling much easier, continue the washing routine by applying a suitable conditioner.
Do deep hydration treatments regularly, and to seal the moisture in your hair, use suitable butter and oils. To add definition and length to the curls, use braids or Bantu knots, and you will wear spectacular rings! We leave you some examples of products suitable for afro hair.
Porosity, Density, And Thickness Of The Hair
Apart from the type of curl, there are also other factors to determine how our hair is. The most important are knowing the porosity, density, and thickness. Therefore, even if two people have a similar curl pattern, they can simultaneously have utterly different hair due to its thickness, the density they have, or their porosity.
Knowing these factors is entirely crucial to taking care of our hair and learning at all times what type of products or treatments to follow to understand how to get the best out of our hair! The porosity influences how our hair absorbs the products we apply to him.
One way of knowing it is well known is to put one of our hair in a simple glass of water. If it stays up floating, it is low porosity; if the hair sinks, but not to the bottom or very slowly, its porosity is medium, and if it submerges quickly and to the bottom of the glass, its porosity is high. It is essential to do it with clean hair and without any product.
Suitable Oils Curly Method
Hair oils are essential for our hair; they are in charge of nourishing our hair in-depth, eliminating frizz and dryness, and making our curly hair shinier, much healthier, more robust, and softer to the touch. The oils suitable for the Curly method will help us provide flexibility
Hair oils are known above all for adding shine to hair, especially after combing it. Therefore, most of the oils that we can find on the market today contain unsuitable silicones. Among their main ingredients, they are dimethicone or amodimethicone.
These must be eliminated with a sulfate shampoo (the same one used for the last wash) as they end up accumulating in our hair, and it will make our hair look increasingly dull, and even dandruff begins to appear.
For this reason, the oils used for the method and the care of curly hair do not contain silicones or mineral oils, like all these oils that you can see below.
Oils Suitable For The Curly Girl Method Are:
1. Naissance Castor Oil
2. Naissance Almond Oil
3. Naissance Grape Seed Oil
Also Read: Hot Oil Treatment For Hair – Best Quality Oils, How To Perform A Hot Oil Treatment? Benefits Of Hot Oil For Hair
Related Searches:
[curl type quiz]
[2c curls]
[3a curls]
[2b hair type]
[curl types men]
[hair types]
[curl pattern chart]
[2a curls]