Digital Healing: Empowering Patients with Innovative Wellness Tools – The digital revolution has not only transformed the way we live and work but also profoundly impacted the healthcare landscape. Today, technology is playing a critical role in empowering patients by providing them with valuable tools to manage and improve their health. In this
article, we will explore several digital tools that are revolutionizing the patient experience and expediting the healing process, including digital health patient engagement strategies.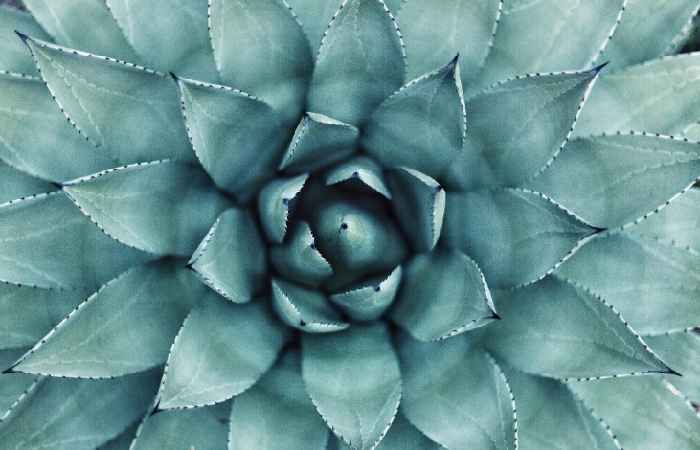 Wearable Tech for Health Tracking
The advent of wearable tech has made health and wellness tracking a lot more accessible and convenient. Wearable devices, such as fitness trackers and smartwatches, come with built-in sensors that can monitor a wide range of biometric data like heart rate, sleep patterns, and physical activity levels. An increasingly popular example is the implementation of continuous glucose monitoring (CGM) systems, which allow patients with diabetes to track their blood sugar levels throughout the day without the need for constant fingerstick tests.
Telemedicine: Healthcare at Your Fingertips
Telemedicine has gained immense popularity during the COVID-19 pandemic as a means to connect patients and healthcare providers remotely. Through video calls, messaging services, and remote monitoring tools, patients can now receive medical consultation and follow-up care from the comfort and safety of their homes. Telemedicine not only improves access to healthcare for those living in remote areas but also helps in reducing the costs associated with
in-person visits and long waiting times at doctor's offices.
Health Apps for Education and Self-Management
There are thousands of mobile health apps available today, catering to a plethora of healthcare needs. From chronic condition management apps and mental health resources to fitness routine planners and diet trackers, health apps are empowering users to take charge of their well-being. Moreover, these apps enable users to better understand their health conditions and promote a proactive approach to managing their health.
Electronic Health Records: Streamlining Patient Data
Electronic Health Records (EHR) are digital versions of a patient's medical history, allowing for easy access, sharing, and updating of information among healthcare providers. EHRs help reduce paperwork, minimize human error, and enhance coordination between physicians and specialists, facilitating better patient care. Patients benefit from this system as well, as they can access their health records, securely share them with healthcare professionals, and track their medical progress over time.
Smart Assistants and AI in Healthcare
Artificial Intelligence (AI) is playing an increasingly valuable role in healthcare, from virtual health assistants and chatbots to advanced algorithms for diagnostics and research. With the help of speech recognition and natural language processing, virtual health assistants can offer information, answer questions, and guide users through their healthcare journeys. Additionally, AI is being leveraged to develop advanced algorithms that assist in identifying patterns and trends within patient data, enabling early detection of diseases and personalized treatment plans.
3D Printing and Personalized Medicine
3D printing technology is redefining the world of medicine, particularly in the field of personalized care. With the capacity to create customized prosthetics, surgical tools, and even complex organ models, 3D printing is revolutionizing patient care. Moreover, the technology has the potential to play a significant role in the development of personalized medications, allowing for the production of tailored drug dosages based on individual patient needs.
Virtual Reality and Rehabilitation
Virtual reality (VR) technology holds great promise for patients undergoing rehabilitation. VR applications allow patients to perform rehabilitation exercises in immersive, virtual environments, enabling them to practice day-to-day tasks in a controlled and safe manner. By simulating real-world scenarios, VR can help patients regain strength, mobility, and confidence, speeding up the recovery process and improving overall patient outcomes.
Data Analytics for Personalized Care
Data analytics is increasingly being utilized in healthcare to improve patient care by enabling personalized treatment strategies. By analyzing patient data, healthcare professionals can identify patterns and trends that help them better understand individual patient needs and preferences. This insight can then be used to design personalized care plans, leading to more effective treatment strategies, reduced healthcare costs, and improved patient satisfaction.
Blockchain Technology for Secure Data Sharing
Blockchain technology, best known for underpinning cryptocurrencies, is also being explored in the healthcare sector to securely store and share patient information. The decentralized nature of the blockchain network ensures data security and privacy, while also enhancing the interoperability of electronic health records among different healthcare providers. By adopting blockchain solutions, healthcare providers can facilitate the secure sharing of accurate and up-to-date patient information, promoting seamless coordination of care across different sectors of the healthcare system.
Closing Thoughts
As the world becomes increasingly digital, the healthcare landscape is undergoing a transformative shift powered by innovative tools and technologies. The ever-evolving world of digital health is creating new avenues for patient empowerment, access to healthcare, and improved wellness. By embracing these digital tools, patients and healthcare providers can work together to build a healthier future.