7 Stunning Benefits of Dermal Fillers – Aging is something you can't fight, but thanks to medical advancement, you can surely slow it down. Different skin types show different stages of aging but what eventually shows up are fine lines and wrinkles. As one gets older, your skin produces less collagen, making the skin around your face sag. This sagging is worsened due to lifestyle choices like smoking or drinking. In order to tap into the youthful glow, many have turned to dermal fillers.
Dermal fillers are a non-invasive cosmetic procedure that doesn't require anesthesia and produces quick results. They're injections full of collagen, elastin, and hyaluronic acid, resulting in a youthful makeover.
While there are many benefits of dermal fillers, the major ones are:
Looks natural
Dermal fillers are a popular way to improve the skin's tone. You will have a younger appearance without any obvious tell-tale signs. They give a natural glow from within, so dermal fillers might be a good start if you're a cosmetic procedure hesitant.
Induces collagen and elastin production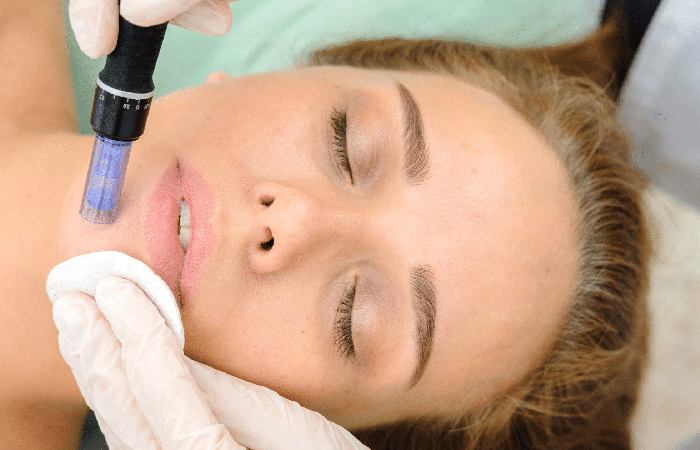 The injections boost the natural production of collagen and elastin in your skin because of hyaluronic acid. Hyaluronic acid holds moisture in your tissues; this is how your skin looks and feels younger.
Results are quick
Dermal fillers start showing change within a week and ultimately settle at two weeks. Compared to other cosmetic procedures, the results are speedy.
Low risk
Because these are non-invasive, your time to prepare before dermal fillers is eliminated, and there will be swelling, reddening, and bruising, which also goes away within a few days. Most people do not suffer from any serious complications due to dermal fillers.
Complements other treatments
If you're a pro, you would know dermal fillers can also be used with other treatments. You want to pair it with botox to get rid of deeper lines and smooth, glowy skin without invasive surgeries. Many practitioners advise this combination approach for deep frown lines and forehead lines.
Long-lasting results
Factors like skin types, lifestyle, the care you take, and area of treatment, dermal fillers can last as much as 10-15 months. If you're new to the game, go for short-term injections to help you figure out the areas you dislike or don't.
Reduces the appearance of scars
The only thing better than a youthful glow is to get rid of the teenage scars. While there are specific dermal fillers, you would need to get them from your doctor to minimize scars. Because of collagen, elastin, and hyaluronic acid, the scarring will reduce on your face. This is one of the most preferred cosmetic procedures for those who can't stop popping their pimples.
In conclusion, dermal fillers ensure the return of your natural glow. They're quick and easy and give visible results in no time. For any beauty procedure, it isn't only about how it looks but also how it feels. Aging doesn't have to make your face dull with no elasticity in the skin. With dermal fillers, you can have your cake and eat it too. Besides, a little makeover never hurt anyone.
Your skin is as unique as yours, and taking the time to care for it is just as important. Whether dermal fillers or a spa day, a consistent routine is essential for healthy skin. You can read more about skin types to find out which one is yours and choose the type of care for it here.