Hair Extensions, often called hair integrations, are used to add length and volume to hair. They can be both natural or synthetic hair, but if you are going to invest in extensions, I ask you, please, buy natural extensions.
Types Of Hair Extensions
1. Natural Hair Extensions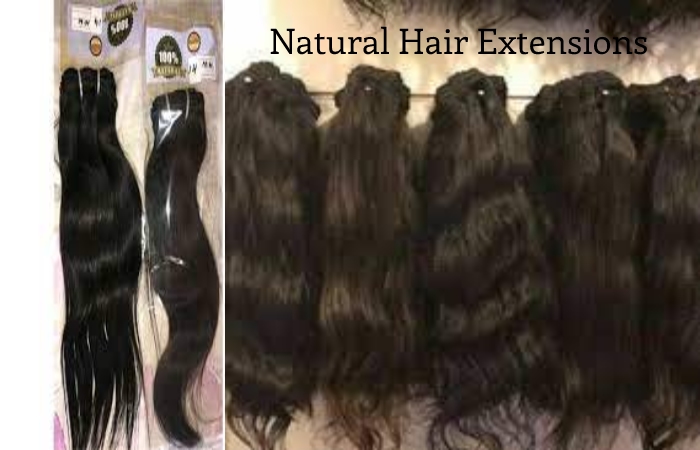 The curtain hair extensions are perfect; you can put them on fixed or removable. Thanks to these extensions, you can achieve the desired length and add volume.
The straight hair bundles or extensions are very natural and soft to the touch, achieving a sophisticated and renewed image. Natural hair extensions are more expensive, but they are of better quality, as the cuticle of the natural hair is preserved, and all the hair runs in one direction, giving it a more natural look.
2. Synthetic Hair Extensions
So if you have a small budget, synthetic extensions are your option. While they aren't great for flat ironing and blow drying, they tangle pretty easily; synthetic extensions are suitable for anyone who wants a temporary change style.
There are different methods on the market. We use woven hair curtains, the union by clip hair or small rings (called invisible) that does not harm the hair. And semi-cold keratin extensions.
The most common techniques for putting extensions
They are those of removable and put, some strips that you anchor in the hair using mini combs. Perfect so that they want them for a specific moment or you get tired.
3. Ultrasound Keratin Extensions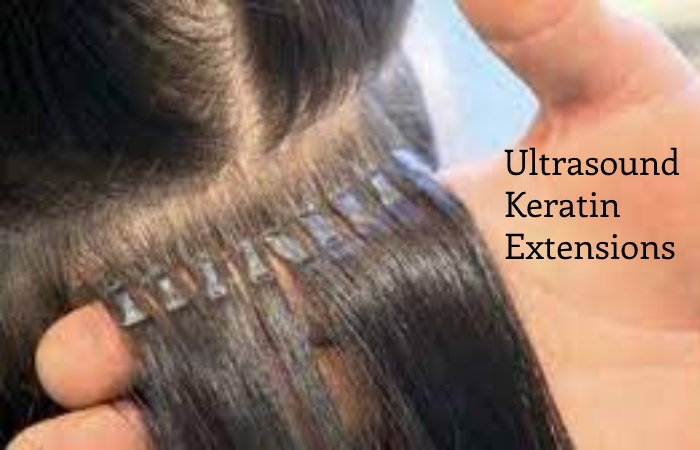 Keratin's extensions are one of the best extensions we offer that are most famous are extensions Keratin ultrasound. They are keratin extensions that use the ultrasound technique, which fixes the Keratin, preventing it from coming off. One of the most effective techniques in the placement of extensions.
Keratin extensions are not like the traditional ones, through heat, but through ultrasound, being the most effective technique. They are the most suitable extensions for women with fine hair since, when placed by ultrasound, they are perfect and sophisticated.
They are the extensions that we recommend the most in the beauty centre since they are excellent and hardly noticeable; some of the attachments, which use the best technique, ultrasound, are the most appropriate. The best extension to obtain volume.
4. Adhesive Extensions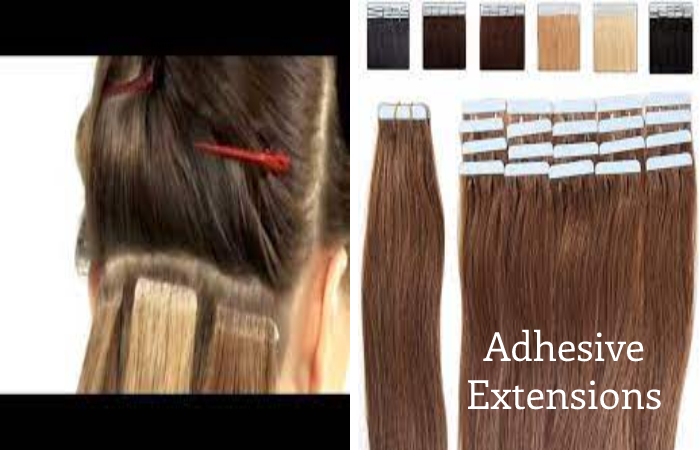 It could be the most popular right now; each strand would be around € 12-15 per unit (approximate Studio25 price). They are noticeable tiny because the strip is flat, close to the head, and almost invisible.
The very positive thing is that they last between a month and a half and two months, but they can be used again if you have tired of them. You can put them back on or take them off, and whenever you want, put them back on up to three times (they last between six and eight months in total).
5. Staple Extensions
They are one of the least used, most cumbersome, and difficult to maintain. It is comfortable. Do you have to cut your hair before putting on the extension?
What has to be done to integrate the hair ideally is to pre-cut, colour, and then cut. Except for the colour, everything would be included in the price of a mane. Another issue is that the extension itself can only be darkened but never brightened. For this reason, with blondes, you have to choose the tone very well, which is the most similar to the original hair.
Then they are not all the same tone; you can add some that already have points of light. If you are a brunette, you have to wear highlights, but something lighter than your hair colour.
Is There A Minimum Length To Wear Extensions?
The expert tells us that they can be put from about 2-3 centimetres in length, and in this type of hair, it is unnecessary to look for melenón for its own sake. We can play with lopsided bangs, vee manes, or even add more volume.
Extension Maintenance
It is possible that, if you are very careful with your hair routine, it sounds like the usual thing you do to maintain your hair. But keep in mind that an extension does not have a follicle; it is the deadliest part of the hair. So you have to have thorough maintenance.
We are using a neutral shampoo, nourishing mask, serum, and heat protector to not damage them more with the tools we use. Keep in mind that the hair you buy is highly treated; the cuticle is almost non-existent; that's why we see the hair so polished.
At first, to transport and sell the extension (that's why we see them so shiny), it comes with a paraffin bath, but this goes away in a couple of washes. It is detangled with a brush without balls at the end of the bristles and always with dry hair, never wet because it becomes more flexible and breaks more.
Where Does The Hair We Wear Come From?
We learned that most of the factories in Asia, where many of their donors/vendors reside. And we are not referring to China because the hair texture would be minimal (straight and dark), but India and other countries with a more excellent range of colours and types.
That hair is donated worldwide, especially to Spain, the United States (especially New York), and Brazil.
But in black women, for example, the type of hair used is different, especially in the braids; for this, a variety of synthetic fibre called kanekalon is used.
But usually, they always wear natural hair; when it is synthetic, it is for something specific, a volume strip, a hairpiece, or a removable fringe.
How Long Do Hair Extensions Last?
With proper repair, they can last up to five months. However, this has some variables that will be discussed during your visit. Extensions are from recognized brands, and all are REMY; this means that the cuticles are in the same direction avoiding tangles.
Also Read: Auburn Hair – Types Of Auburn Hair, How To Maintain Auburn Hair?
Related Searches:
[hair extensions online]
[hair extensions price]
[best hair extensions online]
[hair extensions amazon]
[hair extensions price in india]
[colored hair extensions]
[best hair extensions in india]
[permanent hair extensions]