What Does A Cosmetic Dentist Do? – Modern cosmetic dentistry may assist if you're unhappy with your smile. By using cosmetic dentistry, your dentist will work to make your teeth, gums, and general smile look its best. Teeth whitening, veneers, fillings, and implants are among the most common treatments.
With the business expecting to grow, cosmetic dentistry is becoming more popular. Even if it's not something you really need, cosmetic treatment could make you feel better about yourself. Best of all, there are several cosmetic procedures from which you can choose from.
Who Is A Cosmetic Dentist?
A specialist in the field of dental aesthetics is a cosmetic dentist. Many dental issues are repaired with the help of a cosmetic dentist. Crooked, chipped, and missing teeth are all examples of this. Restoring one's self-confidence and self-esteem may be accomplished by seeking the services of an experienced cosmetic dentist.
A cosmetic dentist may perform a wide range of treatments, including porcelain veneers and teeth whitening, that are quick and painless. The price varies depending on the type of cosmetic procedure performed. For instance, some patients may need more than one procedure but, again, it depends on the extent of damage.
In most cases, cosmetic dentists are located in the same city or state as the patient. It is possible that your primary care physician, regular dentist, or even a friend at your place of work may suggest that you consult with a cosmetic dentist.
What Do Cosmetic Dentists Do?
There are many different operations that cosmetic dentists may perform on patients. A cosmetic dentist's duties include anything from simple adjustments to extensive procedures involving the mouth and teeth.
When you consult a top-rated cosmetic dentist in your area, he or she will be able to discuss the various procedures they perform in more detail. They will also address any questions or concerns you may have.
Procedures Performed By Cosmetic Dentists
The following is a list of procedures that cosmetic dentists typically perform:
Whiten Your Teeth: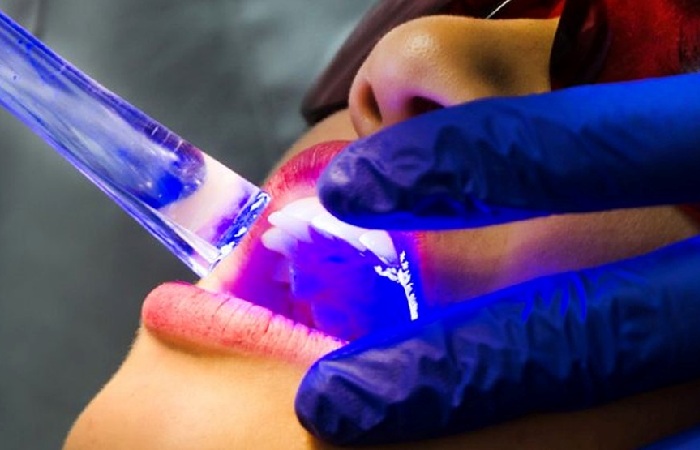 Teeth whitening is a common technique performed by cosmetic dentists. Teeth whitening may be necessary if you smoke, consume a lot of caffeinated drinks, or take any medicine that might stain your teeth.
A cosmetic dentist will remove all of the built-up dirt, tartar, and plaque from the teeth during these treatments before whitening the surface of the teeth to give you a beautiful, dazzling smile. There are also over-the-counter medications and cures for tooth discoloration in your local Wal-Mart store and other stores. Although over-the-counter teeth whitening products may give you a whiter smile, professional teeth whitening may make your teeth up to eight times whiter. Because they work faster than other natural tooth whitening methods, they are also more effective than other methods.
Teeth Straightening:
Crooked teeth are a source of embarrassment and self-consciousness for many individuals who undergo orthodontic treatment. Those who are self-conscious about their smile because of their crooked teeth frequently seek the assistance of a cosmetic dentist to help them regain their self-esteem.
Orthodontists and regular dentists often work together to design the operation and develop a treatment strategy that gives patients the best results possible. For such operations, a cosmetic dentist has the training and experience to manage them and execute the necessary treatments to straighten crooked teeth. These dentists can help their patients get the smiles they've always wanted, whether that means using braces or porcelain veneers.
Dental Veneers:
Dentists often recommend dental veneers to clients who have gaps between their teeth, uneven smiles, chips or fractures in their teeth, or otherwise damaged teeth.
To get the most natural-looking results, dental veneers are custom-made to match the color of the patient's natural teeth. It is possible to choose from a wide range of veneers at the dental clinic, from porcelain to ceramic to composite to DURAthin and Lumineers.
Replacing Missing Teeth:
People who are missing teeth often battle with emotions of embarrassment and anxiety about their appearance because of the sight of their missing teeth. One of the most common treatments performed by aesthetic dentists is to replace missing teeth, which may cause bone loss in the mouth.
It's essential to see a cosmetic dentist as soon as possible if you experience tooth loss. Implants, dentures, bridges, and crowns are the most frequent treatments used to replace lost teeth and prevent bone loss. Each patient's treatment is unique, though. After visiting a cosmetic dentist, many patients reported feeling more confident about their looks.
Bottom Line:
Cosmetic dentistry is a branch of dentistry that focuses on enhancing the appearance of a patient's teeth and gums by providing high-quality dental treatment. Cosmetic dentistry will not only improve your overall smile, but also your confidence level. To learn more about the procedures a cosmetic dentist offers and to determine which one(s) will fit your individual needs, contact your local cosmetic dentist today.