How Sleep Can Affect Your Athletic Performance – Athletes are well aware that maintaining a healthy lifestyle requires a significant amount of physical exercise. Exercise on a consistent basis increases life expectancy. In addition, it lowers one's chance of developing diabetes, cardiovascular disease and some malignancies. In addition to lowering the risk of anxiety and sadness, regular physical activity may improve sleep quality.
Athletes must prepare in every facet of their life to provide their best performances on the field. They exercise consistently, consume nutritious meals and snacks, schedule time in their day for relaxation and healing and sleep on comfortable mattresses. When performance in one area is inadequate, other areas may also suffer. Sleep is in no way an exception to this rule.
The Science Behind Sleep
While asleep, our bodies go through a series of "cycles." Each cycle normally lasts around an hour to an hour and a half. Most of our time spent in bed is in a state of light slumber. Since it is the stage of sleep that contains the secret to unlocking all of the other phases of sleep, light sleep is an important part of the whole sleep process.
Deep Sleep (Slow-Wave Sleep)
The release of HGH, also known as the human growth hormone, occurs during this time. Protein synthesis and the development of favorable adaptations and growth (muscle building) due to endurance and resistance training depend on human growth hormones.
Endurance athletes should strive to go to bed at a time that is somewhat consistent night after night if they want to get the most out of their deep sleep. When an athlete misses out on their longest period of deep sleep because they go to bed substantially later than their "regular" bedtime, it might have a negative impact on their performance. As a consequence of this, less human growth hormone (HGH) is secreted, and the muscles do not adapt to exercise as well as they might.
REM Sleep
REM (rapid eye movement) sleep is an athlete's most important sleep phase. Testosterone production is at its peak during REM sleep, and cell repair occurs. This is when the body becomes stronger, thanks to the natural processes that occur during this time. After falling asleep, it takes most people between one and one and a half hours before they enter REM sleep. In addition, the amount of time spent in REM sleep becomes longer with each new sleep cycle.
That's why the longer you sleep, the greater the number of cycles you will experience. The more cycles you experience, the longer the REM phase will continue. Therefore, it is easy to see why an endurance athlete might notice a significant difference in their performance after sleeping one more sleep cycle (or one less cycle) than usual.  You need between 1.5 and 2.5 hours of REM sleep for the best possible recovery. Therefore, if you are an endurance athlete obtaining fewer than 1.5 hours of REM sleep each night, you should consider increasing your sleep time.
How Lack of Sleep Affects Athletes' Performance
A lack of sleep, whether in amount or quality, may have some unfavorable impacts on an individual. For example, the inability to respond fast and think clearly are two mental abilities negatively impacted by lack of sleep. Individuals who don't get enough sleep are more prone to make bad judgments and put themselves in dangerous situations. In addition, irritability, as well as the chance of developing anxiety and depression, is increased when sleep deprivation is present.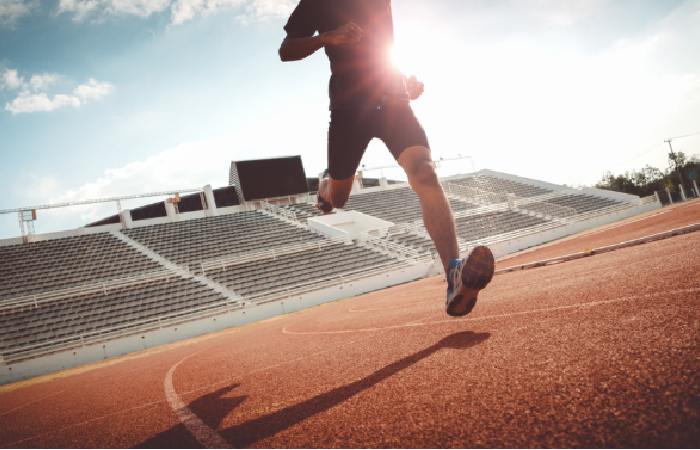 In a purely physiological sense, not getting enough sleep raises the probability of a wide range of health problems, including type 2 diabetes, high blood pressure, renal disease and stroke. While getting enough quality sleep has distinct benefits for improving athletic performance, not getting enough sleep harms performance overall. When athletes don't get the recommended amount of sleep, it may lead to a wide variety of problems, including the following:
Physical Effects
Decreased reaction time
Decreased reaction time can put athletes at a disadvantage when competing, as their bodies are unable to react quickly enough to their opponent's movements.
Impaired motor skills
Lack of sleep also impairs motor skills, making even minor tasks appear more difficult and causing a noticeable dip in performance.
Increased risk of injury
Insufficient sleep increases the risk of injury since fatigued muscles and joints may not recover quickly or coordinate well after vigorous physical activity or practice.
Mental Effects
Lack of sleep often leads to poor decision-making skills and an overall reduction in cognitive function. This impacts an athlete's ability to remember their training drills and makes their responses slower during gameplay. Furthermore, low amounts of restful sleep can also lead to mood swings and irritability — impacting how they are perceived and interact with teammates, opponents and even coaches. Any athlete wanting to stay at peak performance should not take sleep deprivation lightly.
The Connection Between Sleep and Injury Prevention
Sleep is essential to injury prevention in athletes. Not only is it necessary to have a steady and reliable amount of sleep, but the quality also matters. Sleep has been known to improve adrenal functions, which helps any athlete recover from physical exertion more quickly and can stem further potential injury in the future due to aging or over-stress on certain parts of the body.
In addition, when we sleep, our bodies release chemicals that help heal and repair muscles, bones and other tissues, which can stop an injury from worsening or keep an athlete healthier over the long term. Because inflammation often occurs after an injury, one of the key components to healing during this time is rest and sleep, which reduces inflammation and aids in restoration. So if athletes have more quality rest, they'll be less likely to experience injuries as frequently.
Tips for Improving Sleep Habits to Enhance Athletic Performance
Creating a Bedtime Routine
Consistent sleep and wake times help to create an established bedtime routine that promotes better quality sleep. This should stay the same even on weekends.
Optimizing Sleeping Environment
Investing in supportive memory foam mattresses and bedding pillows plays an essential role in optimizing the sleeping environment. Memory foam mattresses can alleviate pressure points by contouring the body's shape. Similarly, bedding pillows provide additional neck support for comfortable sleeping positions. Keeping the bedroom slightly cool, dark and quiet will help facilitate better-quality sleep. A white noise machine can also block out any disruptive background noises.
Managing Training Schedule
Rest days are essential for physical recovery after workouts and should be incorporated into any training routine. Rest days allow the body time to recover from physical activity and rebuild its energy stores so athletes can perform their best during competition. To prevent interference with nighttime sleep, it is recommended that athletes schedule workouts earlier in the day when possible. Exercising too close before bedtime can cause restlessness due to increased alertness and arousal levels, which could lead to sleepless nights.
Nutrition Habits That Promote Better Sleep
Consuming tryptophan-rich foods such as turkey or eggs before bed can help induce relaxation and drowsiness, leading to better sleep quality at night. Eating balanced meals throughout the day is also important for healthy eating habits before bed at night. Caffeine is known to have stimulating effects on the body, which could interfere with falling asleep more quickly at night. Therefore, reducing caffeine intake late into the evening may help improve overall sleep patterns over time.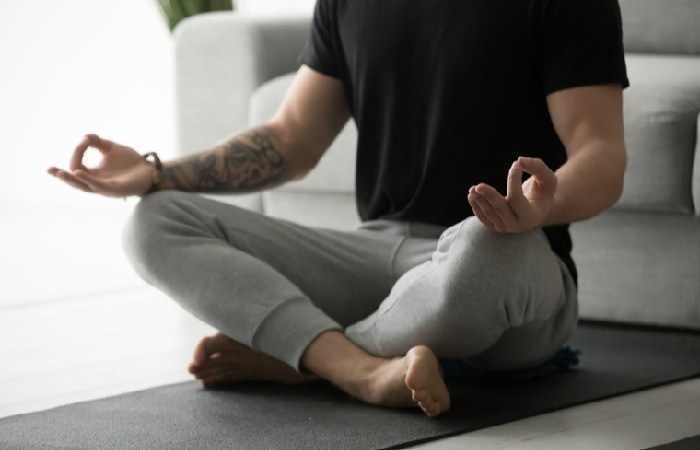 Managing Stress And Anxiety
Mindfulness techniques such as meditation or deep breathing exercises help reduce stress levels by allowing athletes to focus on their current state of being instead of worrying about future events, which could lead to improved sleeping patterns over time.
Final Thoughts
Sleeplessness negatively affects not only athletic performance but overall mood and well-being. That's why it's important to introduce mindful activities that promote good-quality sleep. Follow the tips we've discussed for a sound sleep that helps build better athletic performance.