Hot Oil Treatment For Hair is ideal for restoring hydration to dry and brittle hair. Including this treatment in your hair routine will make you look soft, less frizzy, more defined, healthy curls, and you will also reduce the dryness of your scalp by eliminating those annoying itches.
This treatment, also known as a hot oil bath, helps to control frizz, restore shine in damaged and dry hair, and above all to restore moisture, essential for hair to grow healthy and without risk of breakage and breakage, and so on. Manage to preserve the length of our hair.
It is an excellent treatment at any time of the year, although I usually do it more frequently on these cold days, especially when my hair appreciates it most. It is ideal for all hair types, both natural and processed hair, except for oily hair, where you must avoid applying the oil to the roots.
Best Quality Oils To Be Used For Hot Oil Treatment For Hair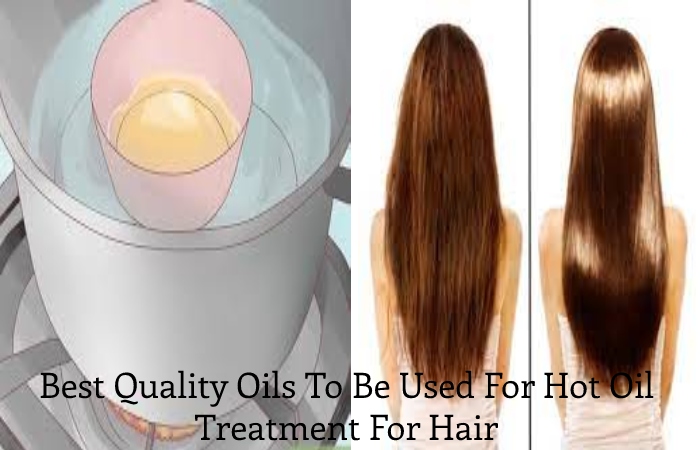 The oils you are going to use must be of quality and the highest possible purity. You can choose the oil you like the most; each has its properties and benefits.
Among the most used oils, it is worth highlighting:
1. Coconut oil:
Stimulates hair growth, softens and conditions hair and scalp. It also has antibacterial properties.
2. Olive oil:
This oil is rich in antioxidants, vitamins A and E . Disinfectant properties are also attributed. It provides hair with softness, strength, and conditions.
3. Castor oil:
Strengthens hair and helps prevent hair loss. It also conditions, nourishes, softens, and its continued use stimulates hair growth. This oil is also known as castor oil or castor oil.
4. Almond oil: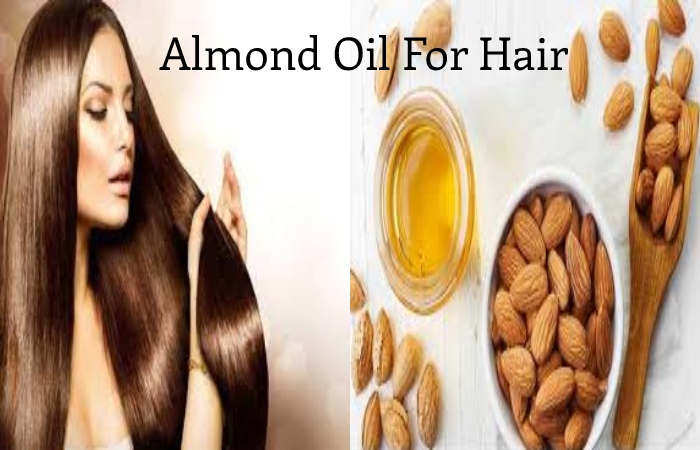 It nourishes, softens, and stimulates hair growth.
5. Jojoba oil:
Rich in vitamin E, it gives hair softness and body, nourishes it by fighting the effects of dry hair.
You can use as many as you want, alone or mixed, as long as they are natural and as pure as possible.
How To Perform A Hot Oil Treatment?
1. Heat the oil you have chosen in a water bath until it is warm (you can mix several oils).
2. Check the temperature of the oil before applying it.
3. Apply the oil or oil mixture to dry or damp hair, massaging the scalp.
4. Cover your hair with a towel or plastic wrap and let the treatment act for at least 30 minutes.
5. Rinse the hair with warm water and wash it with your usual shampoo or conditioner.
You will notice the benefits of this treatment immediately! You can perform the treatment with hot oil every week, according to the needs of your hair. It can also be left on for several hours or overnight, although as time passes, the heat decreases.
How Do You Prepare for Hot Oil Treatment For Hair?
The process is straightforward and generally inexpensive, depending on the oil to be used. Once the chosen oil is selected, it is heated in a water bath or microwave. It can also be heated directly on a stove, although it is necessary to ensure that the oil does not reach a boiling point not to alter its properties.
The most comfortable thing for me is to heat them in the microwave, in a glass or particular container suitable for this use, for 15 seconds.
Before applying the oil, it is necessary to check that it does not burn, so it is preferable to apply it by hand to test the temperature than to use them with a container directly on the skull.
How To Remove The Oil?
The most popular way is to rinse with warm water and wash using shampoo and conditioner. For a long time, I have followed these steps to the letter. However, in a particular way, I saw a limitation: having natural hair.
It is advisable not to lather more than once not to remove the moisture that the oil has provided us. Following a semi-no-poo routine, as is my case (in winter, I only use the shampoo once a month), I should adjust and apply the same frequency of the treatment.
What If I Wanted to Apply Hot Oil More Often Without Having to Use Shampoo?
It depends on the type of conditioner that we use and the characteristics and texture of the hair. The conditioner will not eliminate excess oil equally like shampoo and leave hair looking clean, hydrated, loose, and without weighing it down or looking like a ball of grease.
A "cheap," essential, or some "private label" conditioner, without any added extras, can do the job perfectly.
How Often Can This Treatment Be Applied?
The frequency of use also varies in each person, is subject to preferences, routines and especially in the state of your hair, its type of texture, and degree of dryness; I consider that the ideal "standard" is between at least once per month and maximum once a week.
For example, a person with very weak, processed hair or who uses heat tools very often may need to apply this treatment every week.
Someone natural, which is used to following a daily routine of hydration and preventive care, with one or at most twice a month may have enough.
Benefits Of Hot Oil For Hair
Benefits include increased hair strength, reducing dryness of the scalp and hair, dandruff relief, less frizz, loose hair, and fewer split ends.
And if you have coloured hair, using hot oil treatments and deep conditioning treatments once a week can help restore your hair's health and shine.
All hair types can benefit from hot oil treatments; they are particularly great for protecting and hydrating brittle strands for people with dry and damaged hair.
Hot oil treatments not only promote healthier hair by increasing blood flow to the scalp, but they can also help with hair loss and breakage.
Also Read: Hair Growth Shampoo – The Best Hair Growth Shampoos To Stimulate Hair Growth
Related Searches:
[hot oil treatment for hair growth]
[hot oil treatment on wet or dry hair]
[hot oil treatment for hair near me]
[best hot oil treatment for hair]
[tea tree hot oil treatment for hair]
[hot oil treatment overnight]
[hot oil treatment natural hair]
[hot oil treatment natural hair 4c]